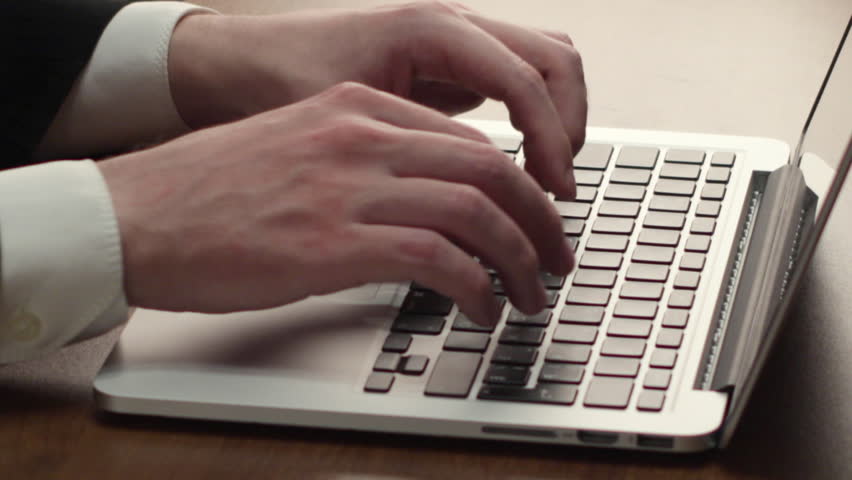 I do not enjoy writing posts like this. But I feel compelled to do so. Some of you men are in spiritual danger. You need to be awakened. While women do bear a certain amount of responsibility for what I am about to address, this post will be directed toward my own gender. It is addressed to both married and single men. Men who profess to know and love Jesus. Men who want to be gratified in the flesh through Facebook interaction with the opposite sex. Men who are in grave danger, because you are playing with fire. 
Over the last few months, I have been grieved by men behaving badly on Facebook. I am seeing comments made on female Facebook profiles that prompts me to write this. I am referring to the comments you make when a female posts a new picture of herself. And I am not referring to just any picture. I am talking about pics that are mildly provocative, or in some cases blatantly provocative. There is a very real danger here that some of you guys are either blinded to, or even worse, are willfully engaging in. Either way, it is time for you to respond to the Word of God, and put to death what is earthly and sensual in you. If you are born again, bought with the blood of our precious Savior, you will heed this warning. Before writing this, I prayed for your repentance. I know the struggle very well. God saved me from a life given to sexual sin. He can do the same for you. I want you to know what true freedom is like.
Are You the Flirting Type?
Some of you guys are the flirting type. And I don't mean the type of flirting that is normal, healthy, and acceptable. After all, if every type of flirting were wrong, then hardly anyone would ever meet, date, and get married. DUH. But men, those of you who are behaving badly on Facebook, your flirting is different than this. To those of you who love making suggestive comments on female threads, especially when they post a new picture of themselves, and THEN say you love Jesus, you are in danger. Why? Because, as R.C. Sproul says, "A profession of faith doesn't justify anybody. It's the possession of faith that justifies." If you are engaging in sinful and unrepentant flirting, you may be deceived into thinking that you are truly a redeemed man. But this may not be the case. Redeemed men love Jesus. And if you love Jesus, you will also love and respect women who are created in His image. So, if you find yourself gawking at, lusting over, and commenting on sexy female photos…….examine yourself. (2 Corinthians 13:5)
You Can't Hide From God
You love it when females post the sexy pictures, don't you? You know, the ones with the provocative clothing. The ones you are just dying to compliment. The ones that get you sexually charged, especially when you make suggestive comments on them. Trust me. I've seen the comments from some of you. And here's what you need to know: Your suggestive comments are not going unnoticed by God. He not only sees you commenting, but He knows the depths of your perverted motivation behind the act. Men, please wake up. You are making an idol of a pleasure that is wicked and fleeting. You are choosing a sexual "high" over the King of kings and Lord of lords. Sin always has pleasure attached to it. If it didn't give you pleasure to comment on her picture, then you would just stare at her without commenting. And, of course, there would be enough sin in the staring to condemn you anyway.
The Reason You Comment
But I believe there is a reason why you go a step further than simply looking. When making suggestive comments, it fuels your lust even more. Making those provocative statements gives you more sexual release. The exchange gives you a sort of "sexual connection" to the woman.  If you make a comment like "Wow, hot stuff!", you know that she knows that you are turned on by her. If you simply looked and lusted after her, she would never know. God would know, of course. (And He matters more than anyone!) But if you type a comment, now she knows you think she looks "hot." And you may even fantasize that she is now turned on because you think she is hot. And that knowledge alone produces all manner of wickedness in you. It makes your hormones rage even more, and your mind race with uncontrolled lust. What a vicious cycle this is. I know this sounds like I am being hard on you. But trust me, I've been where you are. Before I got saved, the danger took place in "chat rooms." Remember those? Well, now, it's a different medium. But the heart behind it all is still the same. Your flesh is weak and satan is a roaring lion. Neither one will let you go easily. You need this warning.
Easy To Justify, Right?
I know……….it's very tempting, isn't it? I have red blood running through my veins just like you. We don't always know temptation is coming. We are simply scrolling. Yes, the very innocuous act of "scrolling." And then, out of nowhere, some girl from across the country who you are never going to meet has posted a pic that is a bit too alluring. Maybe for her the pic was just "cute" when she and her friends were hanging out on the boardwalk. A picture she may even think is innocent, with no ill intention to provoke men to lust. But unfortunately, her good intentions don't help you when she is standing there in a teeny bikini. And all of a sudden, it happens. You get sucked in like a vacuum pulling up dirt.
What's The Big Deal?
Guys, if you're not careful, Facebook can be a breeding ground for this type of deception. The common scenario works something like this. Her picture is enticing. It catches your eye. And then, your hormones begin to kick in. You better keep scrolling or look away because next, of course, is your heart. You are in danger of worshiping yourself over God by gratifying yourself at another's expense. You're tired. You're stressed. And it would feel great, wouldn't it, if you could just flirt a little? Ya know, just a tiny bit? You know, tell her how good she looks. What harm could that possibly cause? I mean, it's not like you two are going to be vulgar on Facebook or anything. At least not publicly. Your comment is just going to get lost in a sea of 100 other comments from men anyway. So what's the big deal? It even looks like she is enjoying all the comments! You're just being "friendly" like everyone else, right? Well, no.
The Words of Jesus
Here's why it is a big deal. "But I say to you that everyone who looks at a woman with lustful intent has already committed adultery with her in his heart" (Matthew 5:28). So there you have it guys. When a girl is wearing revealing clothes, and you keep staring at her picture, you are committing sexual sin. As Jesus said, you are an adulterer at heart. And when you compliment her, you are diving head first into further sin. If she were to see you in person and make sexual advances toward you, you would not be able to fight her off. You would welcome her advances, and in fact, invite them. Men, start guarding your heart! (Proverbs 4:23) I tell you this because I care about you, and I don't want you to become enslaved to the deception of sexual sin.
It's All Her Fault
Oh, but you say, "Jamie, she flirted with me first!" Or "She shouldn't be showing off her tummy when she takes selfies!" What about this excuse? "I didn't start making provocative comments. It was her." Or how about "I was caught off guard. Really, I was!" Ok, then I give you these words from God: "For the lips of an immoral woman drip honey, And her mouth is smoother than oil; But in the end she is bitter as wormwood, Sharp as a two-edged sword. Her feet go down to death, Her steps lay hold of hell. Lest you ponder her path of life— Her ways are unstable; You do not know them" (Proverbs 5:3-6). You are never just "caught off guard." You have a worship problem. When you say you love Jesus, and then cater to the sexual advances (verbal or physical) of cute women on Facebook, you do not love Jesus. You don't love those women. You love yourself. Period. 
Jesus Died For Facebook Sins
You can't blame Facebook. Facebook isn't the problem, of course. Your sinful heart is the problem. Facebook is merely a tool for you to get what you want. So, put the sin to death when you first recognize the temptation. When you see the mini skirt, keep scrolling. As God told Cain, "Sin is crouching at your door; it desires to have you, but you must rule over it." So go ahead and master it. The Holy Spirit has infinite resources to keep you from falling. But you must be active and engaged, as the Scripture teaches us! Remember, we only have a brief moment to decide if we're going to take a close gander at her, or instead keep scrolling. So…….just keep scrolling. Look away…….scroll down…….close the laptop. Pray. And as you do, think about how Jesus hung on that cross and took the punishment for all the lustful thoughts and actions of every Christian throughout history. And that includes the thousands of lustful looks and comments on Facebook.
The Progression of Sin
And don't forget the progression of sin as described in James 1:14: "But each person is tempted when he is lured and enticed by his own desire. Then desire when it has conceived gives birth to sin, and sin when it is fully grown brings forth death." Men, listen to me please. Your sin doesn't originate from Facebook. It doesn't originate from women in bikinis or mini skirts. It comes from within your heart. The skirt just gives you the opportunity that your lustful eyes, and commenting hands, were waiting to latch onto. I know that stings a bit. It is meant to. You cannot control everything you see posted on Facebook. But you can decide (through the work of the Holy Spirit) to obey Christ by not feeding your lust.
What To Do Now
If any of this describes you, you already have something to pray about, don't you? You could pray that God would give you pure and holy desires, and that He would grant you repentance over social media sins. Or you may even need to pray that God would save your soul. it's quite possible that your persistent, unrepentant Facebook lust indicates that you do not really know Jesus. But it is not too late. Get right with Jesus now.
I love you and do not want you to end up in hell. I myself am still a sinner who is saved by grace alone, through faith alone, in Christ alone. I have to battle the sin of lust every day, just like every other man. I want you to know Jesus, and the power of His resurrection (Philippians 3:10). I want you to be forgiven. Repent, turn to Jesus, and have your sins blotted out.
___________________________________________________________________________________________
Your likes or comments are always appreciated! I will do my best to respond to each one. And if you enjoy my posts, I wouldn't mind an extra subscriber either. (-:  God bless you, and thanks for stopping by!  – Jamie